The revolutionary mini accessories with 3 entrances,
pre-filled with gel and suitable for submersible installations (IPX8).
Designed in 3 dimensions to rapidly insulate and seal the most
commonly used connectors. The 3 entrances not only guarantee
the extreme flexibility in the range of these products by making
possible triple configurations but also by the housing
accepting a wide variety of connectors.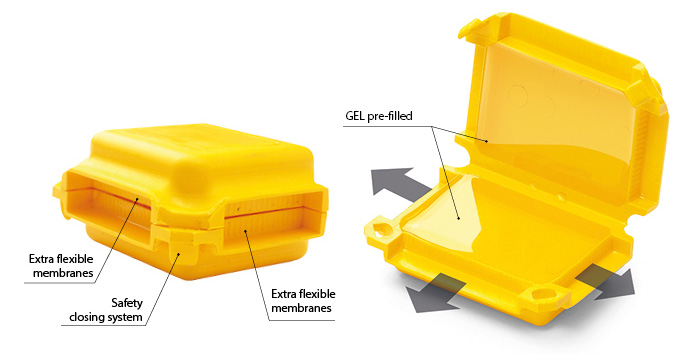 Small, compact and robust
Extremely versatile
Ready to use – Re-enterable
For rigid of flexible insulated wires up to 4 mm2
Pre-filled with gel,
non toxic and no shelf life
Halogen free & UV resistant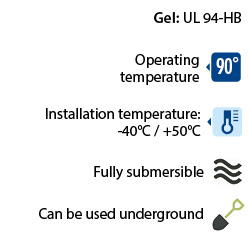 THE STRENGTH OF SIMPLICITY, the largest range of small pre-filled accessories to protect, make reliable and seal electrical connections. Ready to use and with no shelf life, they offer maximum versatility through the widest variety of dimensions to face any installation with efficiency and comfort. Suitable for several types of connectors, from traditional screwed strip connectors to the latest innovative extra flat models. They represent the most versatile, easy to use and reliable system to bring connectors designed for indoors, outdoors.